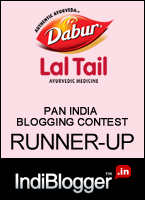 It's quite difficult to see your loved ones suffering, isn't it? And when you multiply that trauma by 1000 times, you get an idea of parents' pain when they see their child suffering and fighting for life. Unfortunately, I got this chance to observe it from very close quarters. My elder sister, I call her Didi, was born healthy. She was as normal as any other kid. She used to run, climb trees and be nuisance in general.
However, everything changed when she turned 6.
Suddenly she started coughing and whizzing day and night. My parents initially thought it's normal cold and cough. They took her to our family doctor. According to her age, appropriate medication for bronchitis was given. A week passed, a month passed. No change in the condition. Instead of improving, her health worsened. Didi couldn't lie down on the bed because that would hamper her breathing. Day and night, Didi would sit on the bed with straight back in the hopes of easy breaths. My parents were baffled. They had never seen anything like this before. After couple of months, they made an appointment with the city's best child specialist. The doctor shattered their world. He diagnosed Didi with allergic asthma. Asthma is supposed to be caused by the combination of genetic and environmental factors. Nobody in our family had asthma, ruling out genetic factors, and we lived then in suburbs in a mid-sized city, ruling out the pollution factor.
My parents were lost. They didn't know what to do. Discussions were held with my extended family. Opinions from other specialists were sought. Everybody advised my parents to opt for Allopathy medication. They did. Didi's days started with pills, followed by injections, followed by nebulizer dosages. Still she couldn't play with her friends, she couldn't breathe in her room if my mom cooked in the kitchen, she couldn't stand any kind of smoke or perfume. In short, her life was confined to her room.
Instead of doing good, Allopathy medication started impacting Didi's life adversely. All the steroids pumped into her body elevated her blood sugar. She started bloating. Many times, she would get burning sensation in certain parts of her body and the other day, the skin of that particular part would turn red, as if she had got burnt. Her body wasn't able to bear high doses of medication that were needed to fight asthma. My parents changed doctors, and kept on changing doctors for better treatment. However, everyone recommended the same medications, medications that left Didi shaking and burning from within.
Next monsoon was the worst. When the city was flooded with heavy downpour, Didi got acute asthma attack. She simply couldn't breathe. Injections didn't work, nebulizer didn't work. Ambulances for the hospital were not available due to water-logged roads. My parents were desperate. They were scared that if my sister wasn't hospitalized immediately, they might lose her. My mom has aqua phobia. Whenever the water reaches past her ankles, she gets vertigo. To go out of the home in the flooded city was a Herculean task for my mother. But go out she did. My father put my sister on his shoulder and navigated waist-high water-logged roads to the hospital. My mom kept hold of my dad's shirt from behind to follow them. They reached hospital and my sister was admitted in the ICU. She was put on oxygen cylinder but still she couldn't breathe. Her body was so used to high doses of medication that it had stopped responding. WBC count was multiplying every few hours. Her body immunity had hit the bottom levels. My parents were asked to see their daughter for the last time. All the relatives were informed about the possible death. The relatives started waiting for the death and my parents started praying for a miracle. Knowing God was the last hope, my parents started pleading with Him.
And God listened. Miraculously Didi stopped wheezing. She started breathing with the help of oxygen cylinder. Her WBC count stopped multiplying. Although her health didn't improve overnight, it at least stopped deteriorating. My parents were relieved but they knew that the battle for her life was still on. They had lost their faith in Allopathy medication for asthma. They started thinking about alternate school of medice. They didn't want to see Didi in ICU again.
My parents found a ray of hope in Ayurveda.
Source: Flickr.com


My dad started researching on Ayurvedic medications. He started studying the difference between Allopathy school of medicine and Ayurvedic school of medicine. According to his research, Allopathy is not capable of removing any disease from its roots. It can just control the problem, not eradicate it. Also, Allopathy medication always have side effects, which we could see in my sister. On the other hand, Ayurvedic medication is capable of eliminating the disease from its very root, without having any side effects on the body. My dad was impressed by what he read. He took my sister to the city's best Ayurvedic doctor. Treatment started. Medications such as Suvarna bhasma, Mrug bhasama, Loha bhasma, and Shitopladi were given. Her coughing reduced, breaths started coming easily, she started losing weight that she had gained from steroids, WBC counts started going down and her immunity improved. She no longer had burning sensation in her body and her body stopped shaking continuously.
After couple of years of Ayurvedic medication, Didi could tolerate monsoons, dust and smoke. She started leading a normal life. Another few years down the line, her course of Ayurvedic medicines got over. She no longer needed to take them to breathe. Her room was no longer her prison. She was set free. My parents' nightmare was over.
Ayurveda indeed brought sunlight and dispelled the darkness of despair in my family.